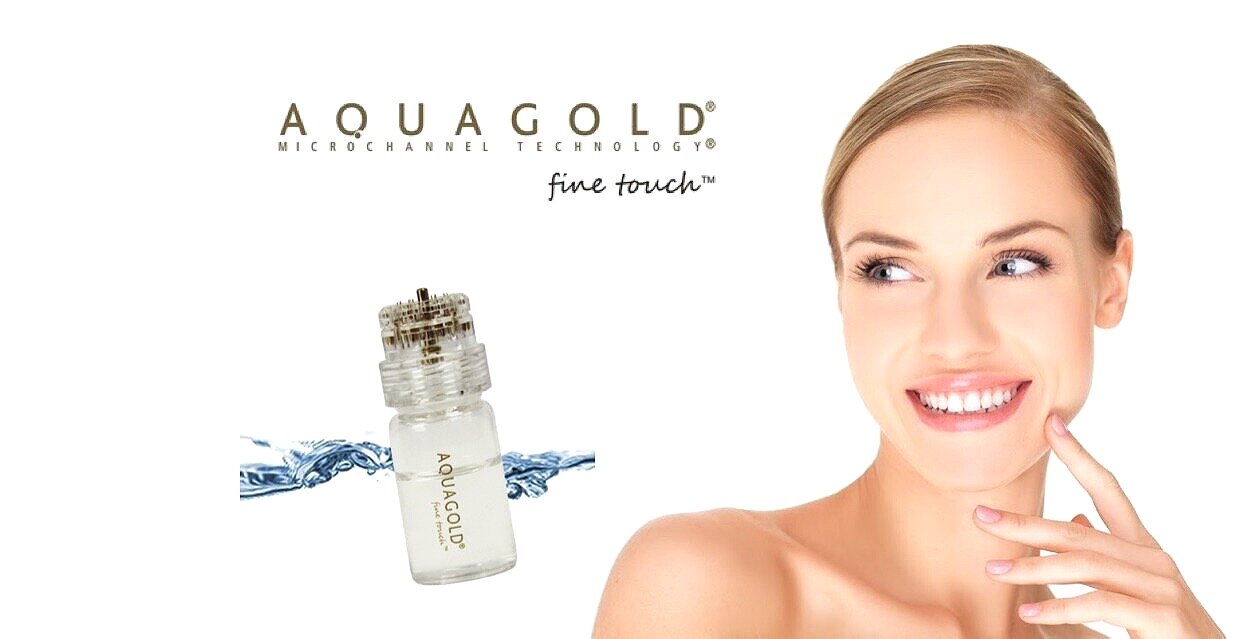 Treat Yourself to Clinical LUXURY®
Always curated to achieve individual aesthetic goals
$875 per treatment
How Does AQUAGOLD® Fine Touch Work?
Our skin endures daily insults! Throughout the years, which changes in the weather, hormones and normal aging, the skin become dry and weak. At Studio 17 Cosmetics & Wellness, we use the AQUAGOLD® Fine Touch system to curate a perfect treatment for your skin!. There are different cocktails curated, and each use a 24-karat hollow gold needles that delivers BOTOX™, dermal fillers, or nutrients in the skin layers to plump, firm, and smooth.
Tiny quantities of skin-rejuvenating products are delivered under the skin to boost hydration, tighten pore size, smooth and soften visible acne scars, or smooth fine lines appearing around the mouth, eyes, or on cheeks. The AQUAGOLD® Fine Touch treatment is not only triggering a healing response, but to create micro channels through which treatment products are delivered directly into the facial skin. Rather than injecting BOTOX or a dermal filler with a syringe, the product can be smoothly and evenly administered with the AQUAGOLD® Fine Touch system for a superior result, and a pain-free experience.
What are the Benefits of AQUAGOLD® Fine Touch?
Leaves your skin looking luminous and dewy.

Shrinks pores with micro-doses of BOTOX.

Smooths fine lines and wrinkles with micro-doses of dermal fillers.

Enhances results of any resurfacing procedure by delivering serums to trigger healing and regeneration of skin tissues.
Brightens skin with micro-doses of products that even skin tone.

Pain-free treatment.

24-karat coated needles are biocompatible with skin, preventing irritation or an allergic response for a superior result, and limited redness after treatment, if any.
What is the Cost of an AQUAGOLD® Fine Touch Treatment?
The combination of ingredients used in the infusion cocktail is tailored specifically for you. The skin demands are different from patient to patient, so the cost of an AQUAGOLD® Fine Touch treatment also varies. At Studio 17, we determine what will be necessary to treat your skin problems with the AQUAGOLD® Fine Touch system and discuss in-depth treatment options.
The skin you want, the treatment you've been waiting for!
The new FDA approved microneedling device, Exceed™ has a unique, six-needle tilting plate and patented safety membrane for powerful and precise skin punctuation at 900 punctures per second. Microneedling prompts a natural, collagen-stimulating healing process that corrects flaws and improves skin quality.
It is minimally invasive
Clinically proven to improvement over time: facial wrinkles, fine lines, enlarged pores, texture, tone & acne scars.
The Exceed™ medical microneedling device delivers the latest treatment to repair and restore aging skin, naturally. Proven to dramatically improve facial wrinkles and produces excellent results after just 12 weeks.