Fillers can also be used to correct facial structures like the nose and chin for a seamlessly symmetric look! At Studio 17, we carry all the Juvederm® & Restylane® family of fillers, as well as Radiesse® and Belotero®. Each filler and procedure is tailored to achieve the best results!




Volume Restoration & Augmentation
Cheek Enhancement and Lift:
By replacing the natural cheek volume in the midface, you will experience a very natural lift and reposition of the skin back to its original place. The amount of filler needed is always determined after a consultation and thorough physical exam.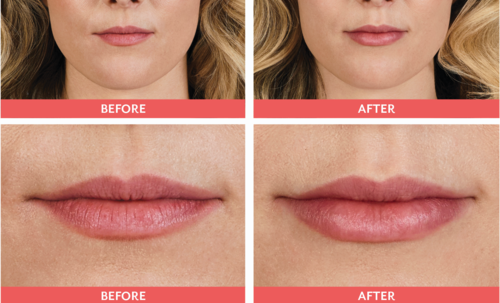 The lips will always lose volume over time. As we age, the lip's structure begins to droop and distort the natural definition of a younger you! A very small amount of filler is used to bring your lips back to life, naturally!
Under-eyes & Tear-trough Lines:
Injectable dermal fillers can be used to treat hollowing around the eyes, dark circles, and tear trough lines. Over time, your skin loses elasticity, subcutaneous fat and collagen which contributes to hollowing around the eyes, and a deepening tear trough. Some people have a familial (genetic) translucent or thinner skin under the eyes. The hyaluronic acid (HA) is a naturally occurring sugar found in the human body. The role of HA in the skin is to deliver nutrients and help the skin retain its natural moisture and softness.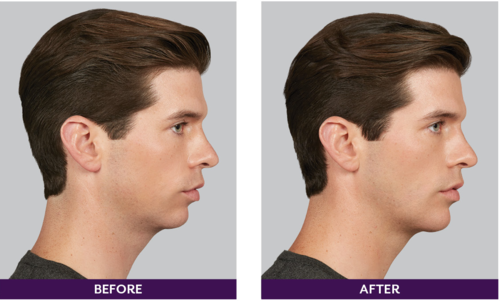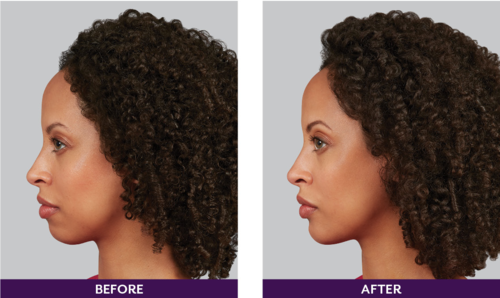 Chin Enhancement and Jawline Sculpting
This is achieved by meticulously injecting a dermal filler along your chin and jawline.
For those who have a small asymmetry, or a bump on your nose that always bothered you, this may be an excellent, non-surgical option to bring your profile into a NEW light! (I have pictures on my website of these, can you use them?)
Book a Correction Treatment

Kybella® is a manufactured product that acts like stomach acid. This naturally occurring molecule in the body aids in the breakdown and absorption of dietary fat. When injected into the fat beneath the chin, KYBELLA® destroys fat cells, resulting in a noticeable reduction in fullness under the chin. Once destroyed, these cells can no longer store or accumulate fat, so further treatment is not expected once you reach your desired aesthetic goal. Improve your profile and melt the fat cells forever!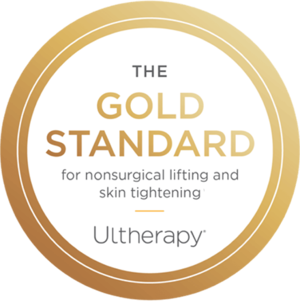 At Studio 17 Cosmetics & Wellness, we use advanced techniques for next-level results with Ultherapy®! Our treatments are highly curated and designed to yield only optimal results. Using this Gold Standard, microfocused ultrasound technology with only highly experienced provides means you will see the best, long lasting results from the Ultherapy® treatment.