Non-Surgical Treatment of Double Chin

Kybella® is a manufactured product that acts like stomach acid. This naturally occurring molecule in the body aids in the breakdown and absorption of dietary fat. When injected into the fat beneath the chin, KYBELLA® destroys fat cells, resulting in a noticeable reduction in fullness under the chin. Once destroyed, these cells can no longer store or accumulate fat, so further treatment is not expected once you reach your desired aesthetic goal. Improve your profile and melt the fat cells forever!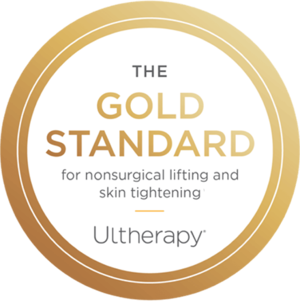 At Studio 17 Cosmetics & Wellness, we use advanced techniques for next-level results with Ultherapy®! Our treatments are highly curated and designed to yield only optimal results. Using this Gold Standard, microfocused ultrasound technology with only highly experienced provides means you will see the best, long lasting results from the Ultherapy® treatment.