AQUAGOLD® fine touch™ is the first of its kind, patented microchannel microinjector. It is designed to painlessly and effectively deliver microdoses of therapeutics into the skin. Available only to professionals.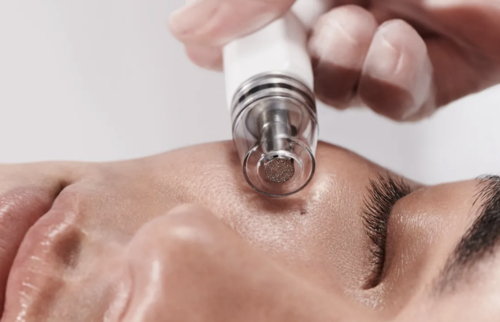 More than a glow. A skin transformation. Experience DiamondGlow™—a next-level, noninvasive skin-resurfacing treatment, designed to work with SkinMedica®, the best in skincare science. Together, they deliver radiant, healthy-looking skin. Unlike traditional wet facial treatments, which rely on chemical exfoliation to treat skin at surface level, DiamondGlow's™ patented recessed diamond tip wand delivers a next-level resurfacing treatment that deeply cleans and rejuvenates the skin.
Improve skin tone, tighten skin, help to clear blemishes and leave you with a glow that will turn heads! SkinMedica Peels address the visible skin imperfections that result from photodamaged skin, fine lines and wrinkles, pigmentary irregularities, acne-prone skin and mild acne scarring. We offer a range of different strength chemical peels to choose from.
Is our lightest peel, appropriate for a first-time peel if you have mild skin imperfections and are looking for brighter, more radiant skin.
Is suitable for all skin types with mild to moderate skin imperfections. It produces predictable and noticeable results with minimal downtime.
Is deeper than Vitalize Peel® and indicated for patients with more severe skin imperfections. Rejuvenize Peel™ produces compelling results with moderate irritation.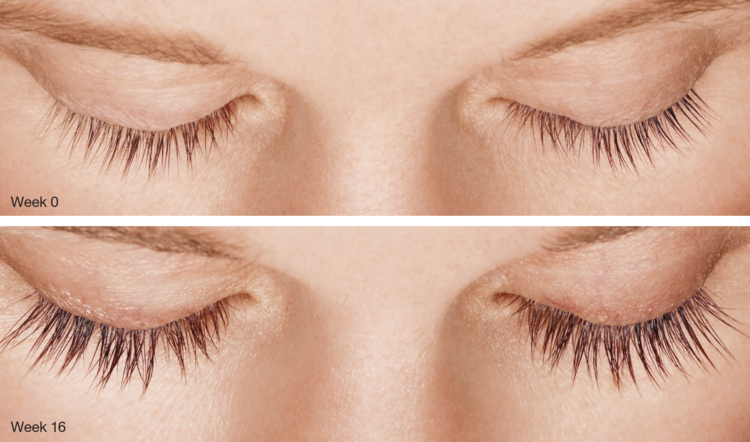 LATISSE® (bimatoprost ophthalmic solution) 0.03% is indicated to treat hypotrichosis of the eyelashes by increasing their growth, including length, thickness, and darkness.
How LATISSE® Works
Eyelash growth is cyclical. The normal eyelash growth cycle involves 4 phases—anagen, catagen, telogen, and exogen—and occurs over several months. LATISSE® is believed to prolong the active growth phase—or anagen phase.
It Takes 16 Weeks for Full Results
Understand that LATISSE® solution works GRADUALLY. While you may start seeing longer lashes after 4 weeks, they must use LATISSE® daily for 16 weeks for maximum results. Do not reduce or stop daily application of LATISSE® when you first notice results.
Botox Cosmetic® & Xeomin®
Your Lines Don't Define You! Smooth the Lines & Keep the Experiences that Made Them.
Life may bring a multitude of surprises, smiles and frowns. These repetitive facial expressions and muscle contraction lead to noticeable lines due to collagen and elastin breakdown within the skin. Don't worry, you're not alone!
At Studio 17 Cosmetics & Wellness, we work with Botox Cosmetic® and Xeomin® to correct, prevent and restore a naturally youthful look!
Forehead Lines & Wrinkles
Crow's Feet
Bunny Lines: Treat the lines above the nose that wrinkles when you smile! Bunnies are cute, but we don't need to look like one!
Gummy Smile & Lip Flip
Masseter Muscle
Hyperhydrosis or Excessive Sweating
Neck Lines & Turkey Neck: MicroTOX® technique (for best results, we also recommend combined treatment with Ultherapy®!) Multiple options are available for the treatment and management of the loose skin around the neck! This very difficult to treat area can be restored by using a combination of injectables like Botox Cosmetic®, Ultherapy®, Microneedling, and LED LightStim.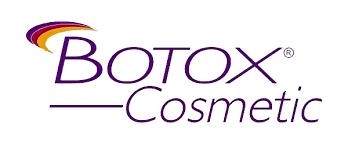 BOTOX® Cosmetic is the only approved treatment to temporarily improve the appearance of both moderate to severe frown lines between the brows and crow's feet lines in adults. BOTOX® Cosmetic is one of the most extensively studied medical aesthetic treatments and is approved for cosmetic use in 78 countries.*
Xeomin is a neurotoxin approved by the US FDA for the treatment of moderate to severe frown lines between the eyebrows. IncobotulinumtoxinA is made from the bacteria that causes botulism. Botulinum toxin blocks nerve activity in the muscles, causing a temporary reduction in muscle activity.
Botox® Cosmetic vs Xeomin
The same ingredients in Botox are used in Xeomin, though Xeomin is somewhat of a purer form of the toxin. Xeomin has no additives, just botulinum toxin type A. This may mean that there is less risk of developing antibodies against Xeomin than other available neurotoxins. The body develops antibodies in response to a foreign invader and attacks. In theory, antibodies could prevent a neurotoxin from having its desired effects. The effects of Xeomin occur within one week, and the results last from three to six months, making it comparable to Botox in terms of both onset and duration of action.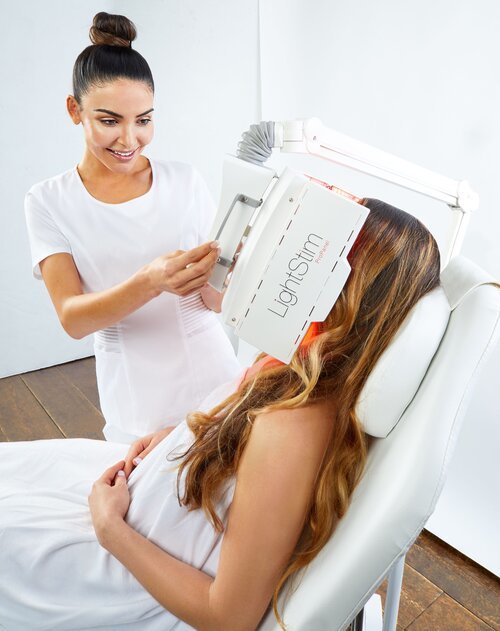 LightStim® Propanel
Experience Wellness In A New Light
The LightStim® Professional 4 LED panel offers the latest breakthrough technology to achieve beauty and wellness!
This is an FDA cleared, non-invasive treatment that promotes skin wellness and peak physiological function by utilizing the power of LightStim MultiWave® Patented Technology. LED light therapy delivers light energy in a similar way plants absorb light energy from the sun. LightStim® emits UV-free, beneficial light rays that energize cells and stimulate the body's natural process to build new proteins and regenerate cells.
No negative side effects
Improves blood circulation
Reduces redness and inflammation
Delivers oxygen and nutrients to the entire body
Builds collagen
Help regulate immune system and fights infection

Prevents the spread of acne-causing bacteria

Accelerates wound healing

A safe alternative to high frequency treatment

Heals the skin after microdermabrasion, peels, waxing, and lasers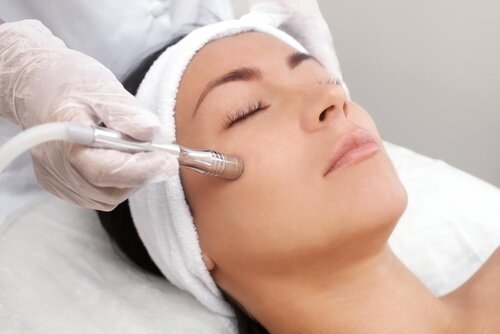 Microdermabrasion requires no anesthesia and leaves the skin slightly flushed for just a few hours. Microdermabrasion resurfaces the skin utilizing fine crystals to provide effective exfoliation and rejuvenation of the superficial layers of the skin. When a more aggressive treatment is necessary, vacuum pressure can be increased to evenly penetrate deeper layers of the skin. Increasing the blood supply provides nutrients necessary for skin regeneration, repair, and increased cellular turnover. In return, improving the skins' elasticity and texture, as well as balancing the pigment.