The Beauty of Threads Lift: Natural Rejuvenation
PDO Threads! (Polydioxanone)
Polydioxanone is used for biomedical applications, particularly in cardiothoracic surgery because it is fully absorbed by hydrolysis within 4 to 6 month & doesn't  create any scar tissue. The foreign body stimulate collagen synthesis & the skin structure created will hold for another 12 to 15 month.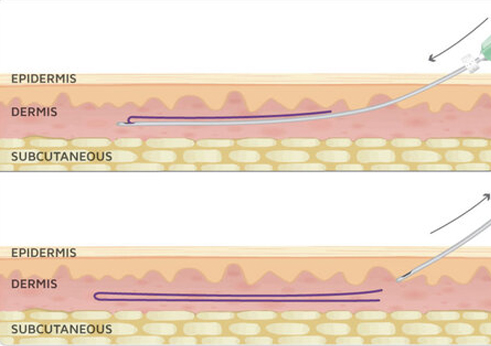 NovaThreads are needles that are pre-loaded with a PDO thread. Simply insert the whole needle in the interstitial tissue at subdermal level, parallel to the surface of the skin & pull the needle out. The PDO thread remains under the skin.
A beautiful and healthy face has a "V-shape". With the aging of tissues and the action of gravity, this "V-shape" gets lost. The idea behind the Nova-Mesh and the Nova-Lift technique is to either create a scaffolding in order to support the tissues and keep them in the "V-shape", or where necessary, to delicately Lift the tissue and reposition the skin to create the "V-shape" where it's been lost.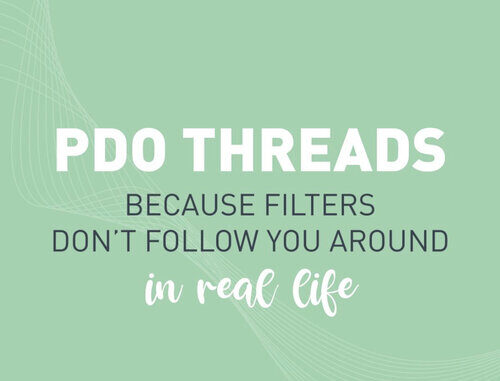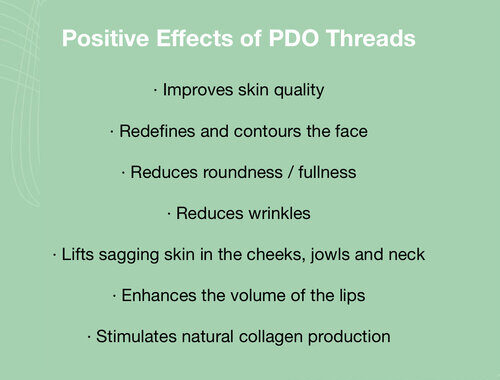 Skin Tightening Procedure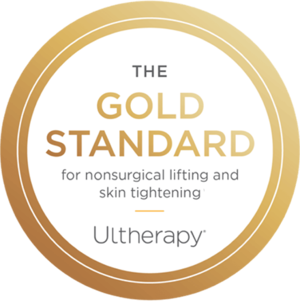 Ultherapy® is the only FDA-cleared, non-invasive procedure that lifts and tightens the skin at the same surgical layer. It is the Gold Standard for a non-surgical facelift.
How does it work?
Optimized Neocollagenesis – Ultherapy microfocused ultrasound triggers neocollagenesis—the body's own healing response—initiating new collagen and elastin production.
Book an Ultherapy® Treatment
Treat Yourself to Clinical LUXURY®
Always curated to achieve individual aesthetic goals
$875 per treatment
How Does AQUAGOLD® Fine Touch Work?
Our skin endures daily insults! Throughout the years, which changes in the weather, hormones and normal aging, the skin become dry and weak. At Studio 17 Cosmetics & Wellness, we use the AQUAGOLD® Fine Touch system to curate a perfect treatment for your skin!. There are different cocktails curated, and each use a 24-karat hollow gold needles that delivers BOTOX™, dermal fillers, or nutrients in the skin layers to plump, firm, and smooth.
Tiny quantities of skin-rejuvenating products are delivered under the skin to boost hydration, tighten pore size, smooth and soften visible acne scars, or smooth fine lines appearing around the mouth, eyes, or on cheeks. The AQUAGOLD® Fine Touch treatment is not only triggering a healing response, but to create micro channels through which treatment products are delivered directly into the facial skin. Rather than injecting BOTOX or a dermal filler with a syringe, the product can be smoothly and evenly administered with the AQUAGOLD® Fine Touch system for a superior result, and a pain-free experience.
What are the Benefits of AQUAGOLD® Fine Touch?
Leaves your skin looking luminous and dewy.

Shrinks pores with micro-doses of BOTOX.

Smooths fine lines and wrinkles with micro-doses of dermal fillers.

Enhances results of any resurfacing procedure by delivering serums to trigger healing and regeneration of skin tissues.
Brightens skin with micro-doses of products that even skin tone.

Pain-free treatment.

24-karat coated needles are biocompatible with skin, preventing irritation or an allergic response for a superior result, and limited redness after treatment, if any.
What is the Cost of an AQUAGOLD® Fine Touch Treatment?
The combination of ingredients used in the infusion cocktail is tailored specifically for you. The skin demands are different from patient to patient, so the cost of an AQUAGOLD® Fine Touch treatment also varies. At Studio 17, we determine what will be necessary to treat your skin problems with the AQUAGOLD® Fine Touch system and discuss in-depth treatment options.
Book an Aquagold® Treatment
Combination therapy with PRP (Platelet rich plasma) for optimal facial rejuvenation!
SkinPen is the first FDA-approved microneedling treatment and is:
✓ Clinically tested and proven.
✓ Backed by an unparalleled commitment to safety and efficacy.
✓ Performed by leading dermatologists and estheticians.
✓ Convenient, requiring little to no downtime. 
✓ Simple, with results in just one to three 30-minute sessions.
✓ Designed to work without chemicals, heat, or stress.
✓ Engineered and made in the USA.

Using the Exceed™ device to deliver, beautiful & outstanding results. At Studio 17, we use a potent hyaluronic acid serum that will plump and lift your skin! Wonderful maintenance procedure that can be done monthly to 3 times per year.
Book Microneedling Treatment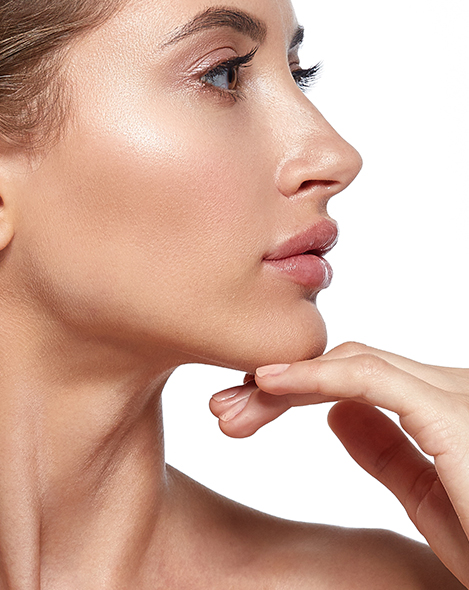 ArqueDerma™ is the art of contouring the natural structure of the face and replacing the volume beneath the skin's surface. You will experience an instant and natural lift. Allow yourself to feel and look timeless!
Dr. Walter is certified and was personally trained by the creator of the ArqueDerma technique, Leslie Fletcher, MSN, RN, AGNP-BC. ArqueDerma opens a world of possibilities for difficult to treat areas of the face. ArqueDerma Artistic Restoration Lift is an exciting development in the aesthetic industry as it is the only technique to simultaneously address all three signs of aging.
Book an ArqueDerma™ Treatment