Life may bring a multitude of surprises, smiles and frowns. These repetitive facial expressions and muscle contractions lead to noticeable lines due to collagen and elastin breakdown within the skin. Don't worry, you're not alone!
At Studio 17 Cosmetics & Wellness, we work with Xeomin® to correct, prevent and restore a naturally youthful look!
Forehead Lines & Wrinkles
Crow's Feet
Bunny Lines: Treat the lines above the nose that wrinkles when you smile! Bunnies are cute, but we don't need to look like one!
Gummy Smile & Lip Flip
Masseter Muscle
Hyperhidrosis or Excessive Sweating
Neck Lines & Turkey Neck: MicroTOX® technique (for best results, we also recommend combined treatment with Ultherapy®!) Multiple options are available for the treatment and management of the loose skin around the neck! This very difficult-to-treat area can be restored by using a combination of injectables like Botox Cosmetic®, Ultherapy®, Microneedling, and LED LightStim.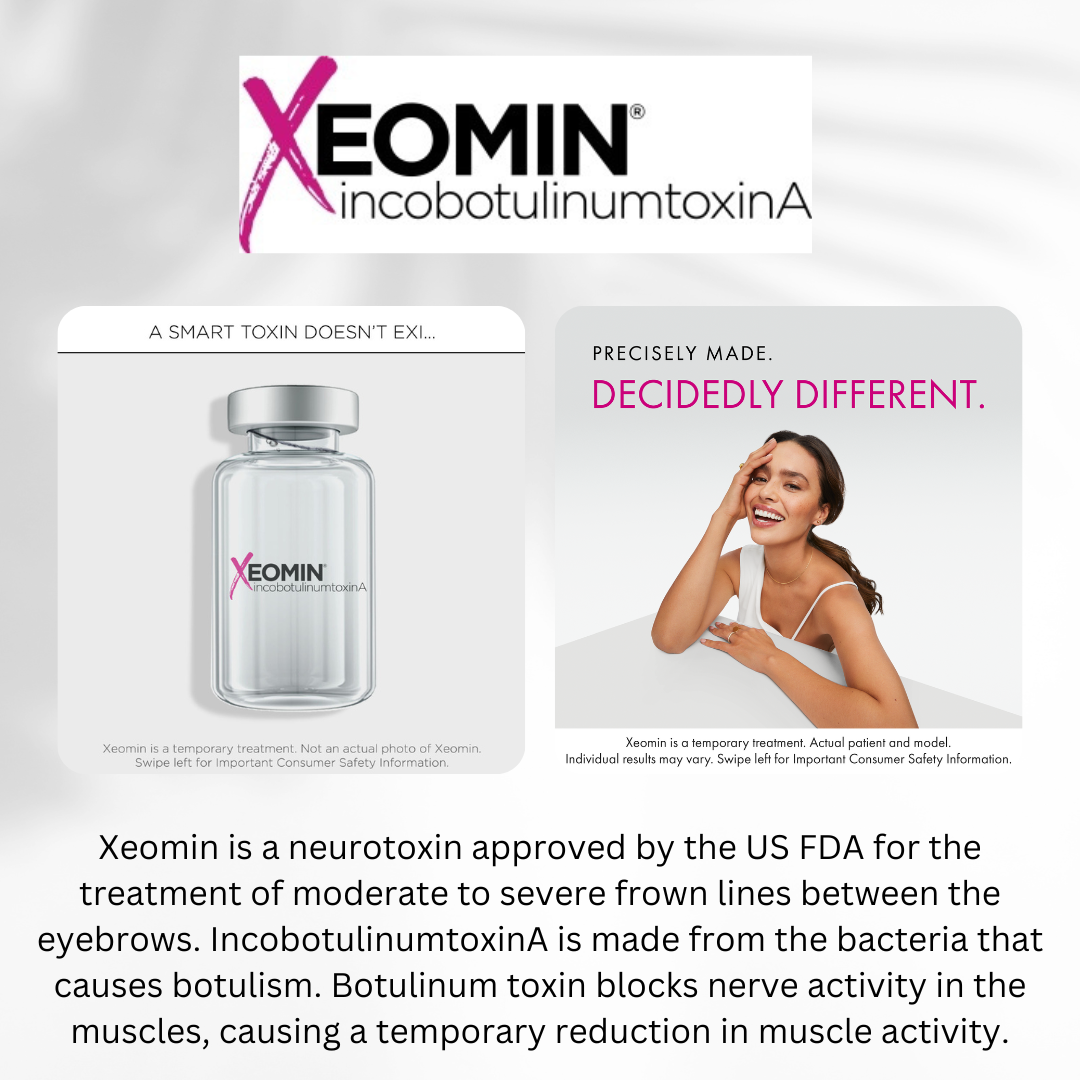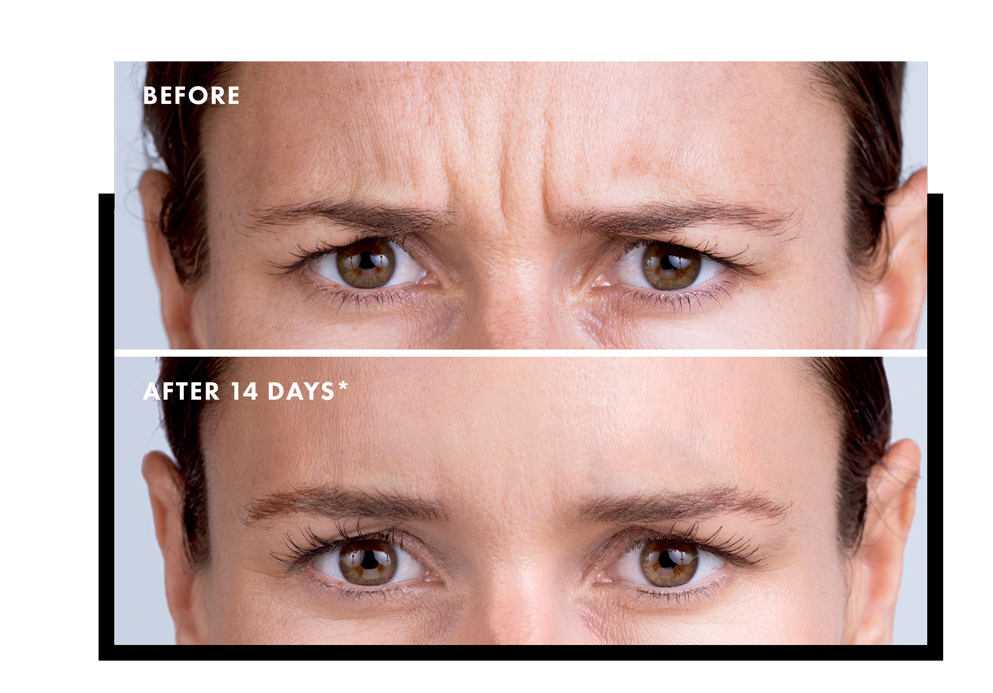 •XEOMIN (Zeo-min) is a botulinum toxin type A that was approved on July 20, 2011 by the United States (U.S.) Food and Drug Administration (FDA) to temporarily improve the look of moderate to severe frown lines between the eyebrows (glabellar lines) in adults. 

•The FDA approval of XEOMIN is based on the results of two pivotal U.S. clinical trials, which involved 16 investigational sites and included 547 healthy adult patients. In both studies, XEOMIN significantly improved the appearance of glabellar lines 30 days after the first injection, when compared to placebo.  
•XEOMIN works by blocking the transmission of signals from nerves to the muscles, by hindering the release of the neurotransmitter (the chemical which relays the signals). This prevents the muscles from contracting, giving frown lines a smoother appearance for a temporary period of time. 
•The first onset of XEOMIN effect can occur in as early as three days and within seven days after injection. A head-to-head multi-center trial showed that XEOMIN and BOTOX® Cosmetic demonstrate comparable efficacy for up to four months in most patients.
•XEOMIN has been proven safe and effective through the two clinical trials referenced above, with 12+ years of real-world experience and featured in over 360 relevant medical publications. 
•Proven patient satisfaction as demonstrated from a survey conducted with 10,000 patients three months following treatment, where more than 90% of those who responded said they would use Xeomin again. •To learn more and see real patient before and after treatment results, visit XeominAesthetic.com.  
•XEOMIN is a Smart Toxin, the first double filtered anti-wrinkle injection for frown lines designed to reduce the potential for resistance, delivering consistent results, treatment after treatment.*
•Using precision manufacturing technology, the smart formula removes all unnecessary proteins, leaving only what is needed for treatment, nothing more.*  
  *Head-to-head studies evaluating the relative risk of immunogenicity due to the presence or absence of complexing/unnecessary proteins have not been performed. In clinical studies, no patients demonstrated a secondary lack of treatment response due to neutralizing antibodies.   
Botox® Cosmetic vs Xeomin
The same ingredients in Botox are used in Xeomin, though Xeomin is somewhat of a purer form of the toxin. Xeomin has no additives, just botulinum toxin type A. This may mean that there is less risk of developing antibodies against Xeomin than other available neurotoxins. The body develops antibodies in response to a foreign invader and attacks. In theory, antibodies could prevent a neurotoxin from having its desired effects. The effects of Xeomin occur within one week, and the results last from three to six months, making it comparable to Botox in terms of both onset and duration of action.